Post by BuffyFanOne on Feb 11, 2008 2:43:26 GMT -5
It has been such a long time seance I have put exacto to sculpty...well over a year.
I figured that, before I call it quits for good, I should have one last go at it.
My very first custom that I ever made was Victorian Buffy.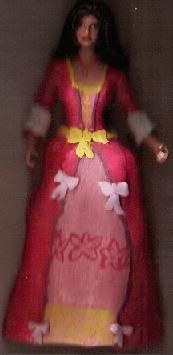 I proceeded to make 3 more after that.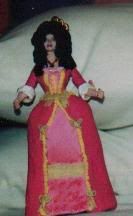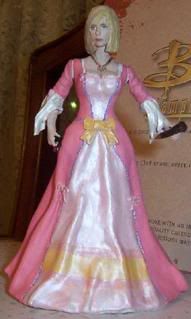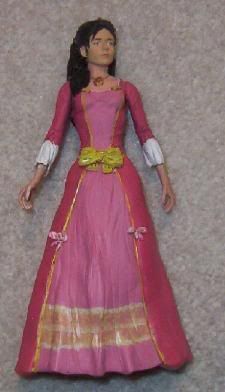 It is a bit of an obsession.
Seeing as how much the majority of the above SUCK, I figured that it was fitting for my swan song to be Victorian Buffy as well but this time with a twist. She is 12 inches tall!
I have never done a Sideshow custom before so it should be an adventure.
I started by sticking all of the joints together with sculpty then I built a basic foundation to add details on top of. I also added detailing to the neck. Lastly, I blocked in the hair to get a general idea of where it would fall so I could sculpt details around it.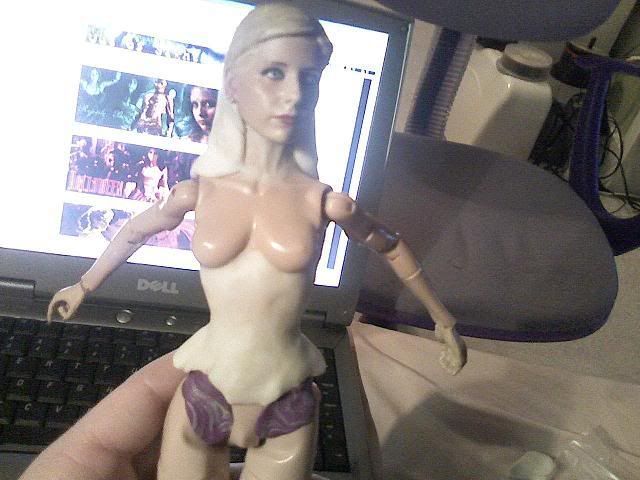 Next I added a few basic details: Straps, rouging on the bodice, wider hips, and of course, I amped up the boobage. After all, this is season 2 Wonder-Bra Buffy we are dealing with.
I next added a bunch of the small details. They are all still in need of refining but you get the basic idea. I added the lace and bows as well as a seam down the center of her dress.
lastly, I sculpted her chain and pendent.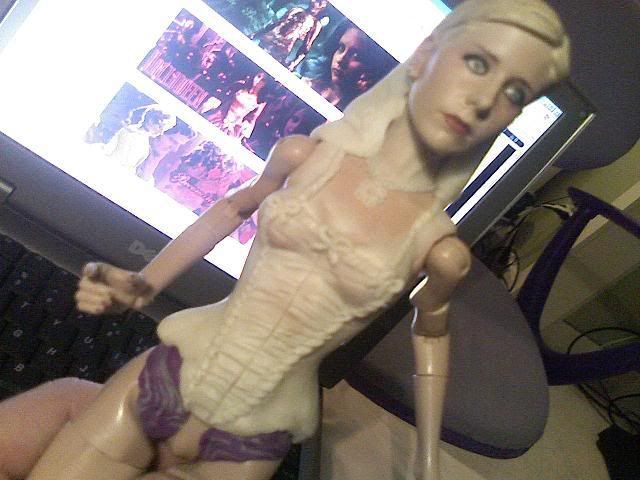 I am going to do a little more sculpting tonight so keep a look out for an update tomorrow.
Thanks for looking!